Günther Pallaver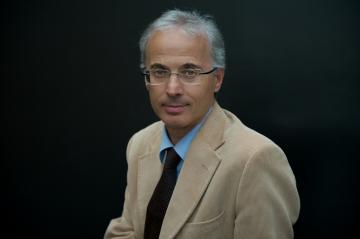 Biography
Professor of Political Science, University of Innsbruck (Austria). Born in Bozen/Bolzano, doctor in philosophy (PhD) and doctor of civil and canon low (J.U.D), he studied in Innsbruck, Salzburg, Vienna, Verona and London. 1991 state examination of journalism in Rome, 1989-1995 journalist. Since 1995 at the Innsbruck School of Political Science and Sociology.
Research Areas
Comparative political systems, especially the political system of Italy; regional political systems, especially South Tyrol; ethnic minorities, ethnic conflicts and ethnoregional parties, political communication, federalism.
Bibliography
(since 2009) (ed.) Politika. Südtiroler Jahrbuch für Politik/Annuario di politica dell'Alto Adige/Anuar de politica dl Südtirol (Südtiroler Gesellschaft für Politikwissenschaft/Società di Scienza Politica dell'Alto Adige/Sozietà de scienza politica de Südtirol), Bozen: Edition Raetia/Nomos.
(2013) (eds.): Il peso della storia nella costruzione dello spazio politico. Italia, Germania, Francia e Austria nel secondo dopoguerra(Annali dell'Istituto storico italo-germanico in Trento, Quaderni, 90)Bologna, il Mulino (with Maurizio Cau).
(2013) (eds.): Gemeindewahlen in Österreich im Bundesländervergleich, Innsbruck-Wien-Bozen, Studienverlag (ed. with Ferdinand Karlhofer).
(2013) (ed.) Umstrittene Denkmäler: Der Umgang mit der Vergangenheit, Bozen: Raetia.
(2013) Strength through Weakness: State Executive Power and Federal Reform in Austria, in: Swiss Political Science Review 19(1) (with Ferdinand Karlhofer), 41–59.
(2014) South Tyrol's changing political system: from dissociative on the road to associative conflict resolution, in: Nationalities Papers: The Journal of Nationalism and Ethnicity, Published online: 09 May.
All publications of Günther Pallaver